Piezosurgery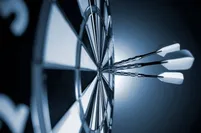 Imagine an instrument powerful enough to cut bone, yet precise enought to make the cuts only 0.3mm wide, in a practically bloodless field, with better early histological healing than any other cutting instrument. And suppose the same instrument had the selectivity to cut bone, yet not damage the soft tissue, nerves, or even the very fragile sinus membrane!
This instrument does exist, and we are now using it for all of our bone surgery.
Dr. Timko was one of the first eight dentists in the US to be trained in piezosurgery. Dr. Timko spent two days with Dr. Tomaso Vercellotti (an Italian MD who is also trained in periodontics), who is the inventor of the procedure, and the instructor for the initial course. Piezosurgery has been used in Europe, and now has FDA approval for use in the USA. It is truly remarkable, and has numerous applications in periodontics and implant dentistry.
This device will soon be available for orthopedic and neurosurgery in the near future.
Dr. Timko recently was invited to present a lecture on Piezosurgery at the American Academy of Periodontology Annual Meeting in Washington D.C.